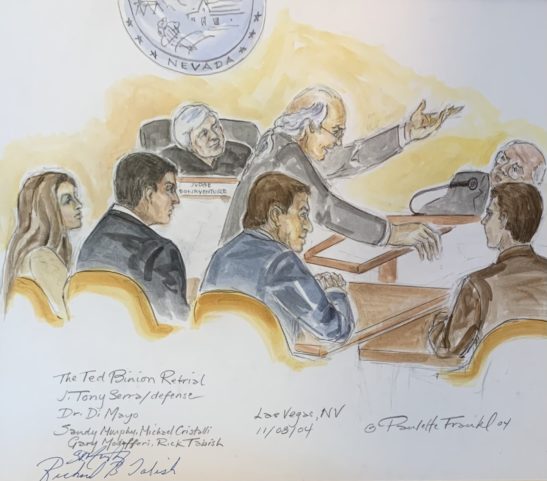 State of Nevada v. Murphy & Tabish
Mr. Modafferi's second trial as a defense attorney ended in a hung jury mistrial. Robbie Sylva was the lead defendant in a multi-defendant drug conspiracy. Mr. Sylva was alleged to have purchased 50 pounds of ice (crystal methamphetamine) for $1.2 million. [1] In what is known in law enforcement as a "reverse sting" an FBI agent and a Honolulu police detective posed as corrupt police officers, to get the defendants to enter into a drug distribution conspiracy. The jury could not reach a verdict and a mistrial was ordered. After the mistrial, the government made a claim of jury tampering, and they successfully petitioned the Court to empanel Hawaii's first anonymous jury. In response, the Defense moved to change the venue of the trial because of the damaging publicity created by the government.
In 2003, Mr. Modafferi joined Las Vegas criminal defense icon Dominic Gentile. While working for Mr. Gentile, Mr. Modafferi provided constitutional arguments, research, and trial preparation in the defense of Las Vegas County Commissioner Lance Malone in the Operation G-String investigation into public corruption. This assistance included legal work on the first non-terrorist application of the Patriot Act. [2] Mr. Modafferi also chaired Mr. Gentile in the defense of motivational speaker and performance hypnotist Marshall Sylver. In 2003 Sylver was tried on multiple charges of fraud related to his Millionaire Mentorship Program, in which consumers were promised double the cost of the program (between $4,500 and $6,500) if they did not double their investment. No consumer ever received a refund. The jury was deadlocked, and a mistrial declared after a verdict could not be reached. The matter was eventually dismissed.
While working for Mr. Gentile, Mr. Modafferi met Michael Cristalli. The two would soon collaborate in the defense of Sandra Murphy in the Binion retrial. The Binion retrial was one of Las Vegas' most publicized murder trials. The verdict was carried live on local television just as the Fukusaku verdict was carried live on Japanese national television. Modafferi assisted Mr. Cristalli in his trial preparation, and he coordinated the expert witness testimony which would eventually result in a not guilty verdict. Ms. Murphy had her original conviction reversed after Alan Dershowitz convinced the Nevada Supreme Court that her first trial was prejudiced by the admission of certain evidence. Ms. Murphy was fortunate to have the financial backing of Irish businessmen William Fuller. Mr. Fuller allowed the Defense to assemble several of the world's best experts in the fields of forensic pathology, dermatology, and toxicology. Sandra Murphy and Rick Tabish were initially convicted of murdering casino mogul Ted Binion. At the first trial, the State argued that the love affair between Murphy and Tabish coupled with the theft of millions of dollars in silver taken from Binion's casino were the motive for Mr. Binion's alleged murder. In the first trial, the cause of death was "Burking" according to the State. This cause of death had never been proven in an American courtroom. "Burking" is slang for a procedure used by an English medical examiner in the 1800's who would have others sit on a drunken vagrant's chest until they could not breathe. The cadaver would then be used for medical research. In the Binion case, it was argued in the first trial that Tabish sat on Binion's chest while he was intoxicated. An alleged button mark was left on Mr. Binion's chest as evidence of "burking." However, between the first and second trials, a defense expert was able to determine that the "button mark" was in fact a skin disease. A Harvard dermatology expert quickly dispelled the "button mark" theory by digitizing a photograph of the trauma and enlarging it to show skin disease and not a button mark. Multiple forensic toxicologists testified to the staggering amount of heroin and Xanax in Mr. Binion's body. The defense proved that the cause of death was accidental overdose. The jury acquitted both Murphy and Tabish of murder.
---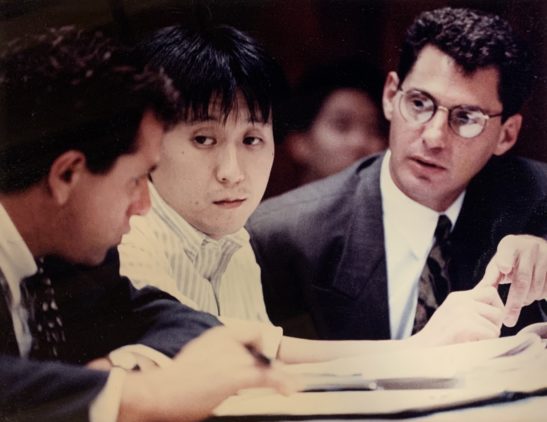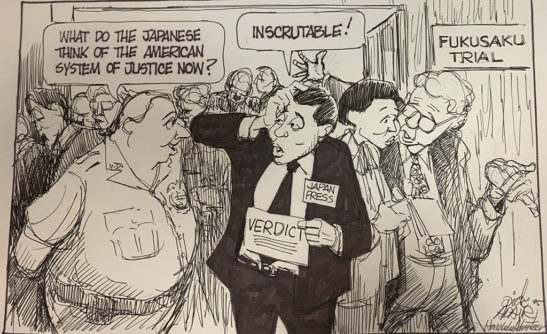 STATE of Hawai'i, Plaintiff-Appellee/Cross-Appellant, v. Raita FUKUSAKU, Defendant-Appellant/Cross-Appellee
Mr. Marsland served two four year terms as Honolulu's first elected prosecutor. After his successor Keith Kaneshiro was elected, Mr. Modafferi was reassigned from trials to teaching trials to other prosecutors. The Trial Review Board was created and Mr. Modafferi was tasked with directing strategy and preparation for all murder and publicity cases. Soon after a traumatic incident outside the Circuit Court, Mr. Modafferi resigned as a prosecutor and opened his own criminal defense firm in 1994. [1] In his first jury trial as a defense attorney, Mr. Modafferi and co-counsel Myles Breiner represented the first Japanese citizen extradited to the United States. The double homicide prosecution of Raita Fukusaku set off a firestorm of publicity here and Japan where the proceedings were broadcast live nationally throughout Japan. [2] Mr. Kaneshiro personally developed relationships with Japanese authorities after his visit there in his effort to have Mr. Fukusaku extradited. [3] After Tokyo High Court approved Mr. Kaneshiro's request for extradition, Mr. Fukusaku was returned to the United States to stand trial. [4] The Defense would challenge the methods evidence was gathered in Japan at the FBI's direction. [5] Many lengthy articles have been written about the story behind the Fujita murders. [6] Toaka Kototome Fujita was a famous psychic in Japan. Her clients included Prime Ministers, Corporate leaders, and Yakuza members. The Defense consistently maintained that Ms. Fujita and her son Goro were killed by members of Japanese organized crime. Fukusaku was present and was made to be the "fall" guy. Fukusaku would be the person blamed for the murder while the Yakuza would escape punishment. [7] The State would argue that the motive for the murders was money. [8] The Defense argued that Mr. Kaneshiro agreed with Japanese authorities to present further investigation or prosecution of others involved in the murders. [9] Mr. Kaneshiro would eventually be sanctioned by the Court for misleading the Court and Defense about his handling of evidence and his contact with Japanese authorities. [10] After these hearings, Mr. Kaneshiro withdrew as trial prosecutor. [11] However, the Defense was prevented from presenting this evidence before the jury. [12] The Defense would initially obtain a mistrial after the State improperly dismissed a juror for improper motives. [13] The Defense made no secret of the fact that they believed the Fukusaku case was fraught with deceit and connivance. In a submission to the Hawaii Paroling Authority in 2013, Mr. Modafferi submitted a plea to release Mr. Fukusaku. [14] Included in that plea was a letter from Yozo Fujita, the younger brother of Kototome Fujita, Ms. Fujita's only next of kin, wrote the following:
The State of United States of America Hawaii governor.
I am Yozo Fujita, the young brother of Kototome Fujita (a.k.a. Toako Fujita) who was murdered in Honolulu, Hawaii, USA on February 23, 1994. I am the only next of kin. In the murder case, Mr. Raita Fukusaku was indited for and eventually convicted of murder. However, he has consistently protested his innocence from the outset. I was dubious of his guilt at the early stage of the murder investigation. Afterwards, some lawyers in Japan whose professional ability and integrity I trusted collected an enormous amount of related materials, expending time and effort. Having known the details on the case due to such materials, I now really think that Mr. Raita Fukusaku is innocent.
Despite the lawyers' effort, time has run on relentlessly. There have already been several years since the murder incident. All that time, Mr. Fukusaku has been left restrained. Such loss that he, an innocent man, has suffered and continues suffering is undeservedly irretrievable.[15]
At trial, the Defense was prevented from presenting evidence to establish a link between the murders and the Yakuza. Specifically, the Defense was prepared to call Bernard Ching, a law enforcement expert to testify to the relationship between Ms. Fujita and Japanese billionaire Kenji Osano. Mr. Ching had previously testified before the U.S. Congress as a Yakuza expert. The jury deliberated for days without this evidence. The jury convicted on murder in the second degree and not murder in the first degree. Mr. Fukusaku remains incarcerated.
---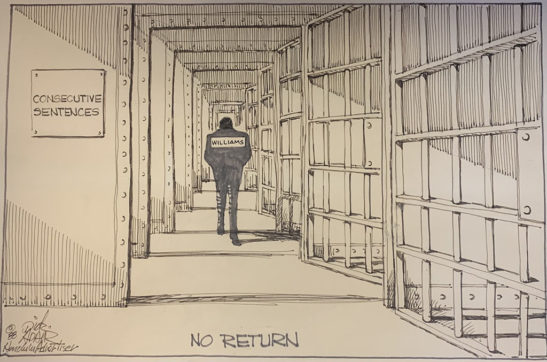 Tony Alan Williams, Petitioner-appellant, v. Robert L. Wright, Respondent-appellee
Mr. Modafferi has prosecuted and defended many highly publicized criminal cases since becoming a criminal lawyer in 1983. Charles F. Marsland, Jr. recruited Mr. Modafferi from law school during a time when his son had been killed by organized crime in Hawaii and the story of organized crime rise in Hawaii was detailed in the Sunday magazine of my newspaper The Asbury Park Press. [1] Soon after being hired by the Department of the Prosecuting Attorney for the City and County of Honolulu in 1983, Mr. Modafferi was made Chief of the Organized Crime and Narcotics Division. In that capacity, Mr. Modafferi and seasoned Chief Deputy Prosecuting Attorney Michael McGuigan were assigned to the execution murder of Honolulu Police Officer Troy Barboza. In a night when it seemed like Hawaii lost its innocence, a gang related drug dealer from Los Angeles creeped to Officer Barboza's Manoa bedroom window and shot him in his sleep. [2] This would become one of the most publicized murder trials in Hawaii history. Barboza was killed by Williams to eliminate Officer Barboza as a witness in his upcoming drug trial. Officer Barboza, acting in undercover capacity, purchased a small amount of crack cocaine in Waikiki. [3] This was part of a bigger effort by Southern California street gangs to colonize the islands for their drug trade. [4] During the course of the prosecution, it became necessary to disqualify Alexander McCallister's attorney because of his relationship with underworld figure Clarence "Japan" Handa [5] Handa, a longtime heroin kingpin, had valuable evidence to give against Williams. As trial began, witness names were being kept from Williams because of the threat he and his gang members posed. [6] Police snipers were set up along the courthouse as trial began. [7] Both the co-defendant and organized crime figure Japan Handa testified for the State in a long parade of witnesses which would eventually provide the proof to convict Williams. Williams was given multiple life sentences. [8]
---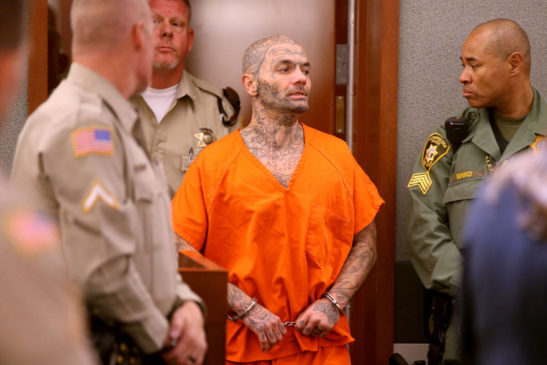 Anthony "Muggsy" Williams received life in prison instead of the death penalty for a prison killing.
While working with Cristalli and Saggese, Mr. Modafferi assisted in the Defense of famed builders Craig Titus and Kelly Ryan. They were accused of murdering Melissa James and burning her body in a car in the desert. The case was detailed in Glenn Puit's book Fire in the Desert. Mr. Modafferi also assisted Mr. Saggese in the murder trial of Jason Mathis. Mr. Mathis was charged in a double homicide cited by the State as a revenge killing for the murder of Bay area rapper Mac Dre – an instrumental figure in the emergence of hyphy.
Mr. Modafferi has defended multiple death penalty prosecutions. These include the defense of an alleged hitman for the Taiwanese gang United Bamboo. Mr. Modafferi, along with Robert Draskovich, were successful in arguing that the jury spare Mr. Bai's life.
The jury also spared the life of Manuel Mata in his 2019 death penalty trial in Las Vegas. Mr. Mata was accused of killing his wife and child before attempting suicide by shotgun. Mr. Draskovich and Mr. Modafferi also tried the death penalty case of Norman Belcher, accused of killing a young girl over a drug debt.
In 2021, Mr. Modafferi and David Schieck defended Anthony "Muggsy" Williams in his death penalty prosecution. Mr. Williams received life in prison instead of the death penalty for a prison killing linked to the Aryan Warriors.
In June 2021, Mr. Modafferi successfully argued self-defense in the murder trial of Ernest Bates in Las Vegas. Mr. Bates was accused of murder in the shooting death of a drug dealer who approached Mr. Bates in a threatening manner.
Most recently, Mr. Modafferi, Mr. Draskovich and Mr. Allen Lichtenstein, formerly Executive Director of the A.C.L.U., won a thirty-five-plaintiff civil rights lawsuit in Las Vegas. The suit filed against the Attorney General, the Metropolitan Police, and the Division of Parole and Probation stopped the unconstitutional practice of applying ex post facto laws to registered sex offenders.